Description:
What is the highlights of Digimaster III?
1. It contains a high performance hardware platform which takes high-speed CPLD and the ARM11 processor as the core technology
2. It works with various types of adapter you can easily achieve odometer correction, Audio decoding, airbag resetting, engine ECU resetting, IMMO, programming key for Benz &BMW etc
3. It contains the advanced technology of programming new keys for BMW and Benz, CAS-BDM reading/writing and resetting; 35080V6 erasure etc. large numbers of pictures and particular description makes your operation pleasant
Main function of Digimaster III:
1. Odometer correction
2. Audio decoding
3. Airbage reset
4. ECU programming
5. PIN Code Reading
6. BMW key programming
Newly Update for Digimaster III
1. DigiMaster-III Newly added key programming function
It is applicable for high-class cars such as Mercedes Benz and BMW. Innovative automatic mode for key programming technology, multi-language operation, the key programming complete in one go, effectively ensure the security of reading and writing data.
2. DigiMaster-III New Generation Core Framework
Applying the new G3 platform of Yanhua Tech and the innovative consumption mode of "Pay as you go"support the latest car, global synchronic upgrade, extend and integrate functions freely.
3. DigiMaster-III Intelligent Operation Platform
Upgrade the single-task system into intelligent multi-task and multi-thread operation system, extend functions freely and unlimitedly.
4. Upgrade the single-task system into intelligent multi-task and multi-thread operation system, extend functions freely and unlimitedly.
5. DigiMaster-III Comprehensive Upgraded Operation Interface
It breaks away from the original monotonous static interface, based on IE core technology to support rich and dynamic effects as well as advanced skin interface. And it is more beautiful and friendly, supports for many language around the world.
6. DigiMaster-III High Definition Digital Screen
Upgrade the low definition LCD color screen (320X240) to the imported HD digital TFT color screen (800X480) which applying the precision touch technology
Update Methods: Online update.
Special features:
1. Support OBD-II interface odometer adjustment of Volkswagen, Audi, Benz, BMW and BMW 7 Series models: E65 CAS and the 2009 Audi A6L and Q7.
2. Read BMW CAS1/ 2/ 3 data by CAN interface.
3. Online reading BMW CAS1/ 2/ 3/ 3+/ 4, Mercedes-Benz EIS EEPROM and FLASH data by BDM.
4. Support the Mercedes-Benz S, C, E, odometer and EIS adjustment; Porsche, Ferrari, Bentley and other European luxury cars odometer adjustment; Chinese domestic car MCU and engineering machinery odometer adjustment;
5. Support the MOTOROLA/FREESCALE series CPU (including some CPU flash) data read and write.
6. Support key programming for Mercedes Benz and BMW series cars.
Odometer correction vehicle including cars from European, American, Japanese and Korea. Detail list as follows:
Alfa Cadillac Daihatsu Aston Martin Chrysler Honda Audi Ford Hyundai Bentley GM ISUZU BMW Lincoln KIA Benz Lexus Citroen Mazda FIAT Mitsubishi Ferrari Nissan Jaguar Proton Lamborghini SSangYong
Lancia Subaru Lotus SUZUKI Man Toyota Opel peugeot Porsche
Renault Rover Saab Skoda Volvo Volkswagen Wiesmann
Truck Forkman Maserati
Othe vehicle Motorcycle Truck
Airbag Resetting
Airbag-Audi
Airbag-Mitsubishi
Airbag-Chrysler
Airbag-Nissan
Airbag-China
Airbag-Opel
Airbag-Citroen
Airbag-Peugeot
Airbag-FIAT
Airbag-Renault
Airbag-Ford
Airbag-Rover
Airbag-GM
Airbag-SSangYong
Airbag-Honda
Airbag-Subaru
Airbag-Hyundai
Airbag-SUZUKI
Airbag-KIA
Airbag-Toyota
Airbag-Mazda
Airbag-Volkswagen
Airbag-Samsung
IMMO
Peugeot Citroen Audi
Key Programming
BMW Benz
DigimasterIII Configuration List :
No. Name Qty Remark
1 DigimasterIII Host 1 pc
2 12V Switch Power Supply 1 pc
3 OBP Adapter 1 pc
4 ICP Adapter 2 pcs Attach: 8-core Winding Displacement 2 pcs; CPU Cable 1 pc
5 9S12 Adapter 1 pc Attach: 9S80 Adapter Board 1 pc; 9S112 Adapter Board 1 pc; 9-112 Adapter Board 1 pc
6 W220/W203 Adapter 1 pc
7 IAR Adapter 1 pc
8 MC705 Adapter 1 pc Attach: MC68HC705-64 Adapter Board 2 pcs
9 MC711 Adapter 1 pc Attach: MC711-PROG-PLCC52 Adapter Board 1 pc
10 NEC KEY Adapter 1 pc Attach: NEC KEY Adapter Board 1 pc
11 BAV-KEY Adapter 1 pc
12 Super BDM Adapter 1 pc
13 NXP Adapter 1 pc
14 K&CAN Adapter 1 pc Attach 3 socket: BMW CAS1 socket, BMW CAS2/3/4 socket, BMW DASH socket
15 NEC Adapter 1 pc Attach: 14pin line 1 pc
16 CAS-BDM programmer 1 pc
17 CAN OBD DMI 1 pc
18 OBD Socket cables 1 pc Including:①VW AUDI OBDII connecting line 1pc
19 IC bag 14pcs ①93C46 DIP 1pc ②93C46 SMD 1pc
③93C66 SMD 1pc ④93C86 SMD 2pcs ⑤24C16 SMD 2pcs
⑥25010 SMD 1pc ⑦8P set 1pc ⑧93C56 SMD 1pc
⑨95128 SMD 1pc ⑩ 95160 1pc ⑪95080 SMD 1pc
⑫24C04 SMD 1pc
20 35080 V6 Adapter 1pc Attach: 35080 V6 Adapter Board 1 pc
21 Mini USB line (1.5m) 1pc
22 D3 Installation Disk V1.0 1pc Content: the instructions/software installation package/reader software installation kits
23 Maintenance manuals 1pc
24 DevselfTest Adapter 1Pcs DevselfTest Board
Optional configuration list:
No. Name Qty Remark
1. BIOS Upgrading Cable 1pc
2. ESL Adapter Data Hard Disk 1pc
3. ②BENZ 38Pins connecting line 1pc
OBD Socket cables ③BENZ-OBD connecting line 1pc
④BMW E36 connecting line 1pc
4. EWS-K Adapter 1 pc
5. MC705E6 Adapter 1 pc Attach: MC705E6 Adapter Board 2 pcs
6. ESLconnector 1 pc
7. 29F Serial Adapter 1 pc Attach: 29F Serial Adapter Board 1 pc
8. ①BENZ 38Pins connecting line 1pc
OBD Socket cables ②BENZ-OBD connecting line 1pc
③BMW E36 connecting line 1pc
9. Meter Sockets 6 pcs Including:①BMW E36 Socket
②BMW E38/39 HIGHT Socket
③BENZ 95S CLASS Socket
④BENZ C-CLASS /JAGUAR11DU Socket
⑤Ford Ranger Socket
⑥C/E CLASSconnecting line
10. 12V cigar lighter cable 1pc
11. AZ60_F Adapter 1pc Attach: AZ60_F Adapter Board 1 pc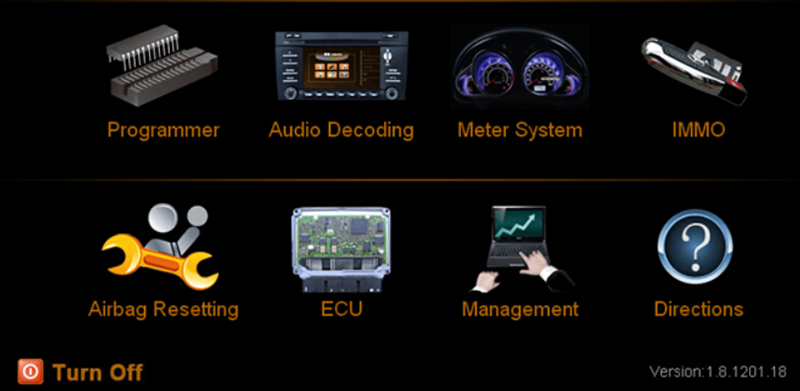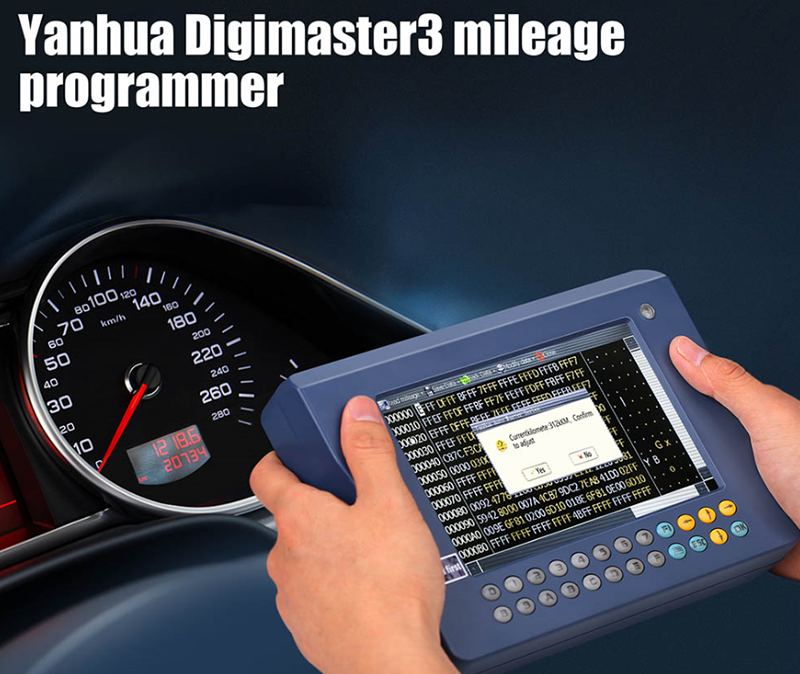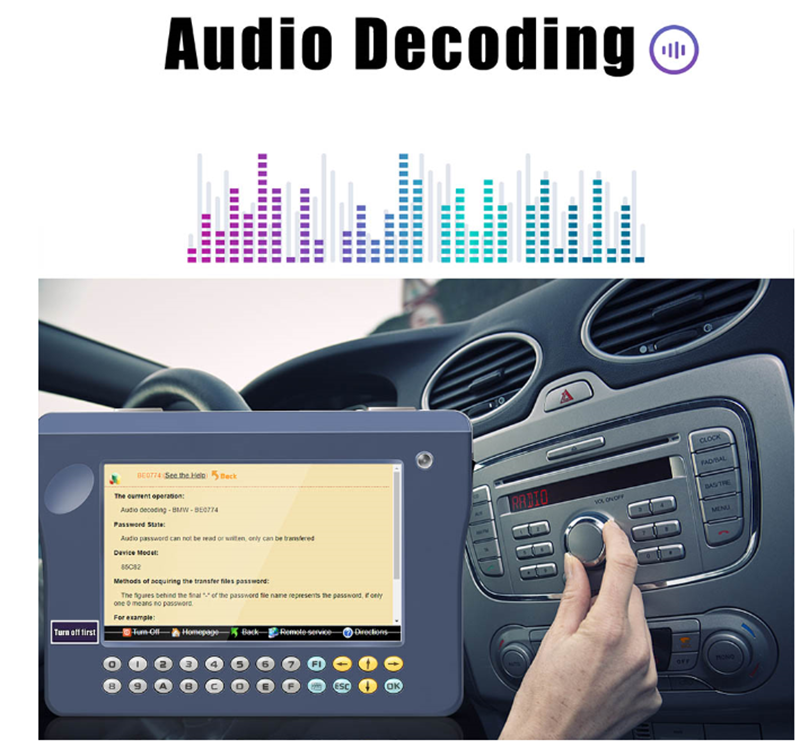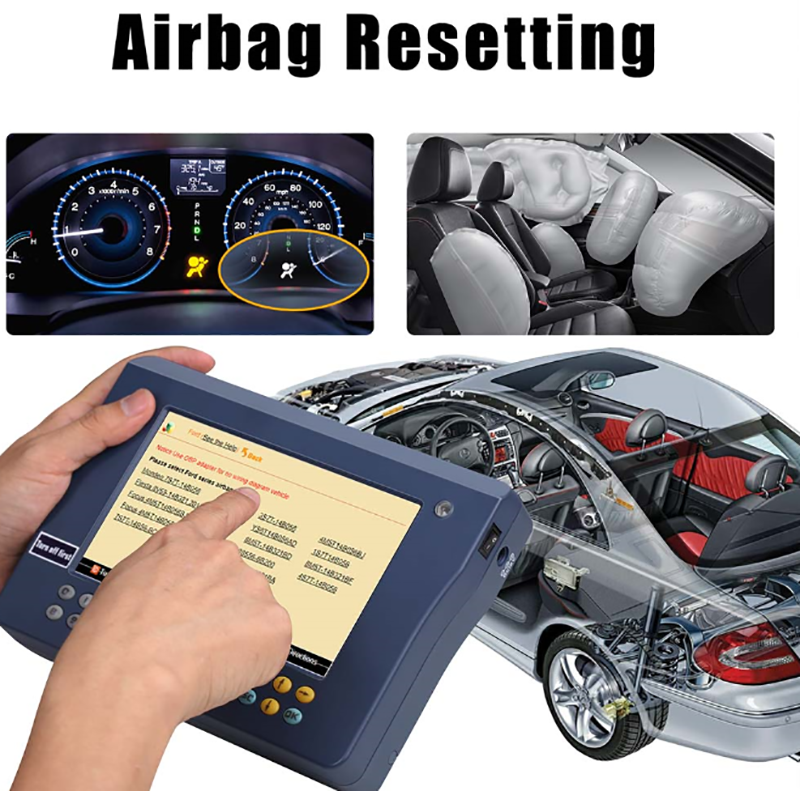 Please register and login at first.
Once you finish shopping, all the items you wish to purchase are added to your basket. Your next step will be to go through the checkout process and make payment. Please do as follows.
(1)Click the "Add to Cart" button of all the products you need.
(2)Click the "Cart" button at the top of top right corner.
(3)Confirmed the products you choose and press "Check Out" button.
(4)Fill in your Shipping Address, Shipping Method and Payment Method, then press "Next" button.
(5)Confirm all the information again and press "Submit" button.
(6)Complete the payment checkout procedure using your preferred payment method.
(7)we will send you a confirmation email with all the details within 24 hours (except holidays)
You may compete your payment through HSBC Bank, Western Union, Paypal, Money Gram, National Australia Bank, Bank of China, Bangkok Bank, Sigue or Alipay. Please see the details in our payment options.
Our price is variable according to your purchasing amount or promotional activity. Prices may be changed when service representative email Shipment Confirmation to you.
Unless there are obvious mistakes, the price of the Products is subject to that indicated on this website. Although we make our best endeavor to make sure the accuracy of the price, errors may occur. If we found that the Products you ordered are with a wrong price, we will inform you as soon as possible. After being informed, you are entitled to re-confirm the correct price or cancel your order. If we cannot reach you, your order will be deemed as cancelled. Your payment will be fully refunded.
1.RETURN AND EXCHANGE POLICY
You have 15 days from the receipt date to return your purchase from Hua Shi Locksmith House.
Please acknowledge that you should undertake the freight cost if it is personal preference issues.
If your original order qualified for free shipping, you may be issued a full refund less our original shipping costs.
We will accept your application of return under the following conditions:
(1) Products returned shall be in good conditions, i.e. the Products you returned shall be able to maintain its original quality and function; and the Products itself, together with its accessories, tags and logos are intact;
(2) Products returned are in the same status as you received it (for cosmetics and fragrances, the disposable sealed packaging shall be unopened), and will not affect its second sale;
(3) Unless otherwise indicated, gifts, coupons, vouchers and discount etc. shall be returned together with the Products;
Please exercise reasonable care while you are in possession of the Products. If your use of the Products has exceeded the needs for inspection and confirmation of its quality and function, which caused the value of the Products are depreciated, for instance, the Products are dirty or damaged, we will reject your return.
2.RETURN METHOD
You may contact a service representative of Hua Shi Locksmith House to assist you with product return.
3.RETURN OF DEFECTIVE PRODUCTS
In circumstances where you consider that the Product are defective, please contact a service representative promptly with details of the Product and its damages. In addition, you could also contact us by sabine@lockpick.me to receive return instructions. Defective products will be refunded or exchange.
4.DAMAGE IN SHIPMENT
Please examine your order immediately upon receipt for any damage. All instruments and accessories are examined and verified to be in perfect condition when packed. All packaging is according to the standards of the prevailing carrier. Regardless of the appearance of the carton, any instrument

and accessories

received in a damaged condition has occurred while in transit, must be reported at once to the carrier.
If your order was shipped via DHL, please contact your local DHL office immediately. Please retain the carton, packaging, and damaged contents for DHL inspection. Then contact your service representative of Hua Shi Locksmith House to assist you with product replacement. All claims must be filed within 5 days after the receipt of order.
Please follow the above instructions, as they are for your protection.